Resembling two triumphant wings about to take flight, Ghizlane Sahli's winning artwork for the Spirit of Ecstasy Challenge is a joyous celebration of femininity and freedom, and an ode to the rich history of textile in Morocco.

Ghizlane Sahli, 2022, Nissa's Rina (Woman's Song), for Muse, The Rolls-Royce Arts Programme,
photo by Adnane Zemmama.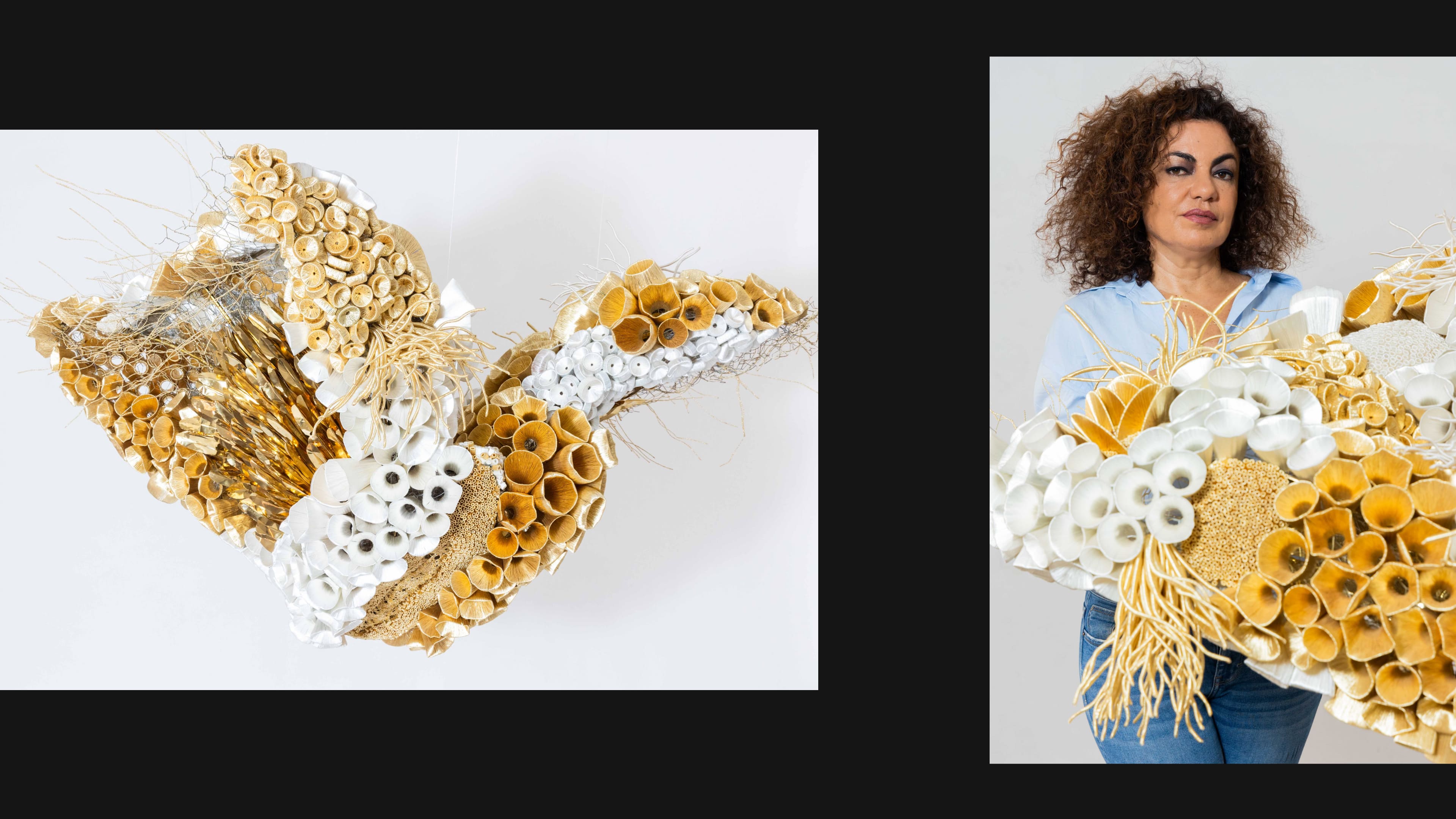 The sculpture is composed almost entirely of recycled materials: plastic bottles, metal armatures, aluminium and copper embellished with gold leaf and gold thread purchased from the artisans in Marrakech's Medina. Aided by her own studio of artisans, Sahli has employed her usual technique of cutting up bottles and wrapping them in thread, building up each element into wing-like structures that reference Rolls-Royce's Spirit of Ecstasy figurine.


The piece has been designed to be suspended at eye-level so that viewers can fully appreciate its intricate craftsmanship of not just the wings but also the body of the structure. Displayed in a spotlight, the gold elements of the piece shine, offering an iridescent symbol of rebirth and regeneration.