Titled "Stitched Urban Skin", Bi Rongrong's winning artwork for the Spirit of Ecstasy Challenge consists of three layers of two-dimensional sheets made from different materials: specially treated metal, an animated LED light sheet, and a Perspex sheet embedded with crochet.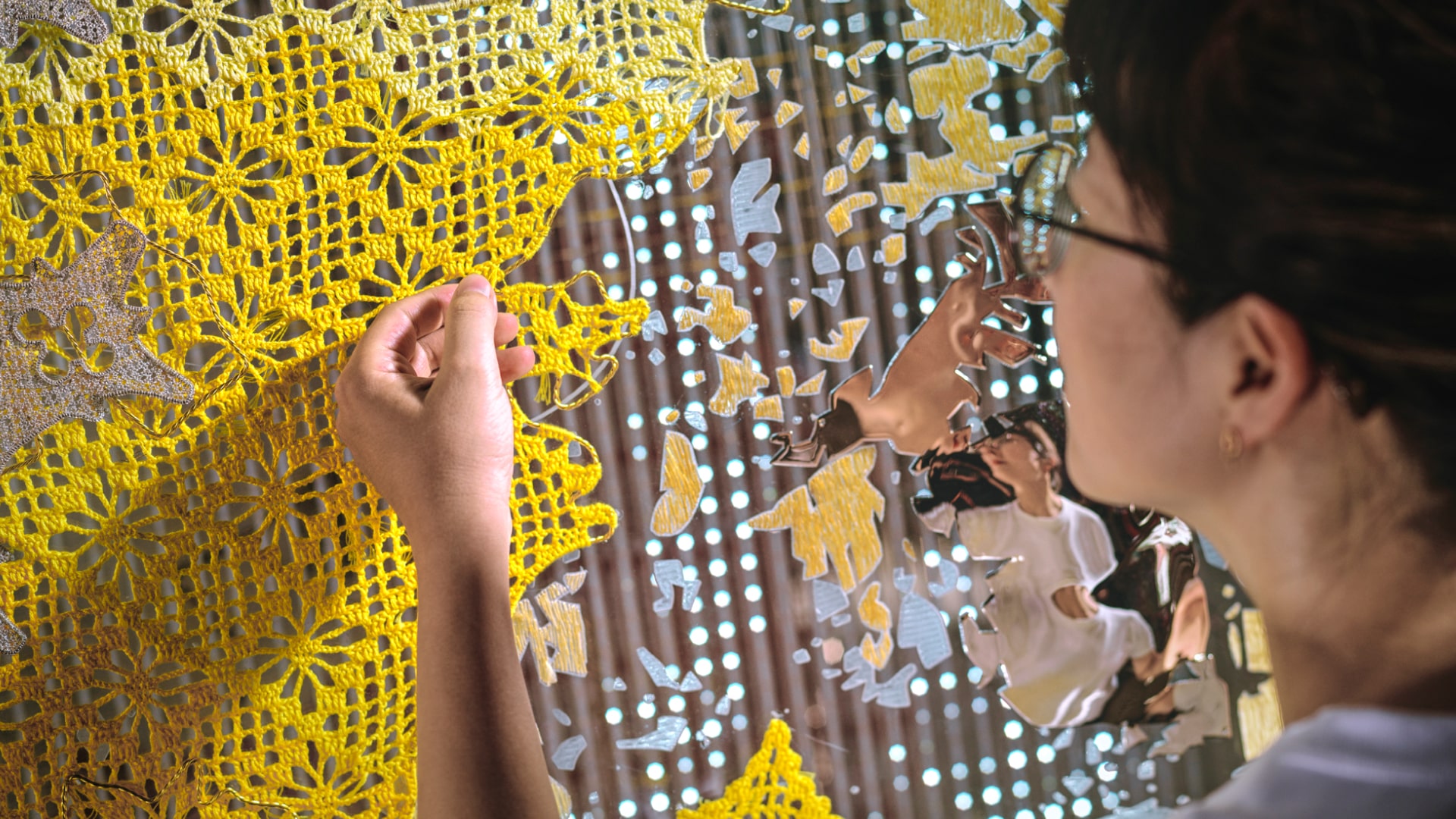 Bi Rongrong, 2022, Stitched Urban Skin, for Muse, The Rolls-Royce Arts Programme,
photo by Zhang Jin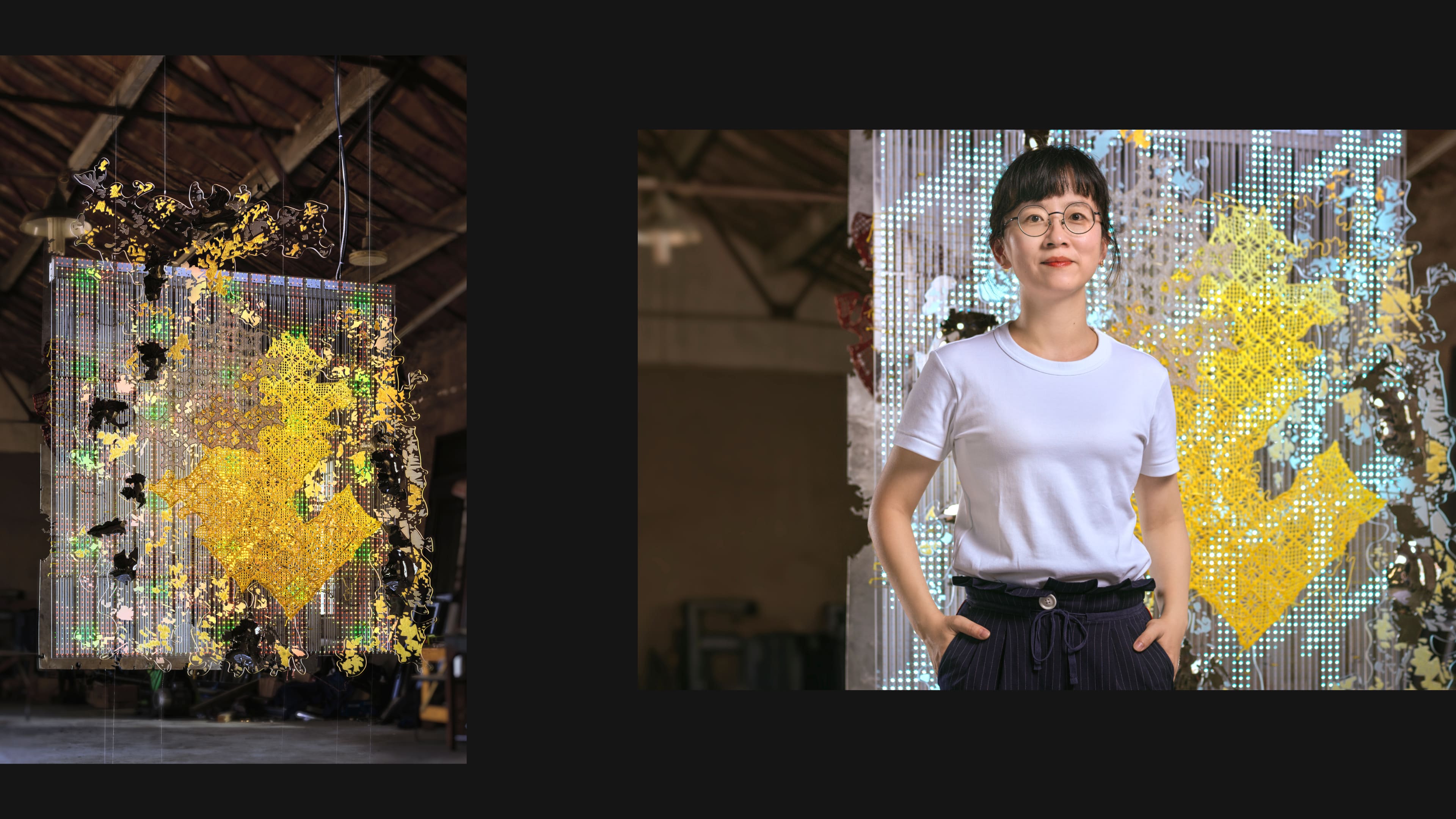 Old and new are woven together as the artist revives a traditional Chinese crochet technique practised by a small female collective working just outside of Shanghai. These women have used the same materials for the past 40 years, and by incorporating their knowledge into her work, Bi Rongrong helps keep their craft alive. In her work, the artist has used both their crochet pieces and embroidery created in her own studio, bringing her own spin to this ancient practice.


As the title of her work suggests, the artist also draws inspiration from the multi-layered landscape of cities. The sheets are hung together with a space between them, creating a three-dimensional effect which invites viewers to peer into the artwork. The animated lights in the LED sheet have been designed to mirror historical and contemporary architectural shapes which the artist has "collected" over the years, and are accompanied by a sound piece. The overall effect is a dynamic sculpture which combines craftsmanship and innovation.