A NEW BENCHMARK OF DISTINCTION
AN UNMISTAKABLE PRESENCE
A FEELING THAT LEAVES YOU SPELLBOUND
SPECTRE's DRIVE DELIVERS THE SEEMINGLY IMPOSSIBLE
Spectre's drive is uncompromising; it is an experience only ever realised by Rolls-Royce. Built upon the Architecture of Luxury — a custom platform that enables adaptive engineering and peerless ride quality — it combines agile performance with the marque's signature magic carpet ride. Experience a seamless blend of performance and control.
The apex of athleticism and elegance
Spectre is a hallmark of dazzling power and presence. The world's first Ultra-Luxury Electric Super Coupé is engineered with precise handling and a fast-accelerating drive. This dynamism is matched with effortless performance and spectacular comfort.
spirit, electrified
The formidable fastback establishes electrification as the marque's perfect pairing. Combining luxurious silence with powerful poise, it is exquisite — an experience in a league of its own.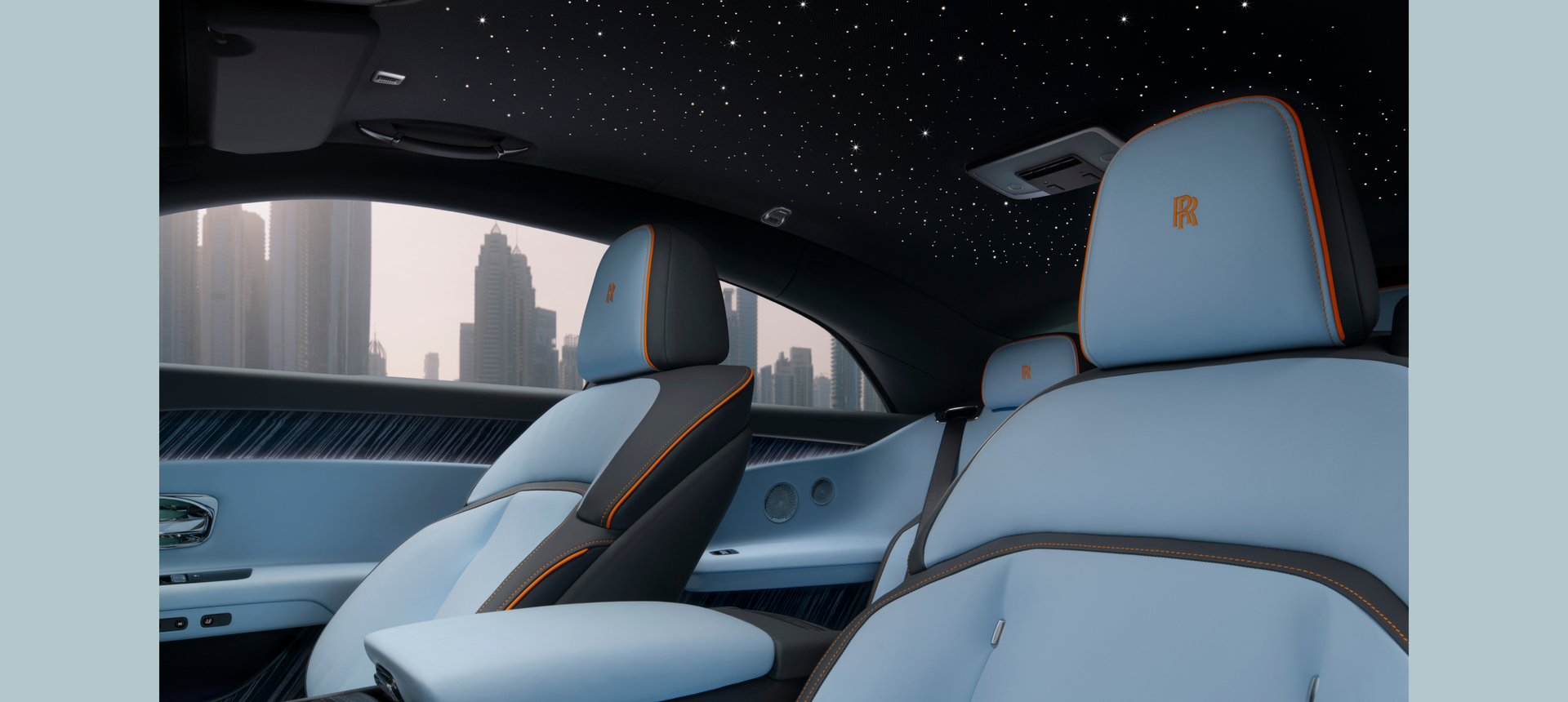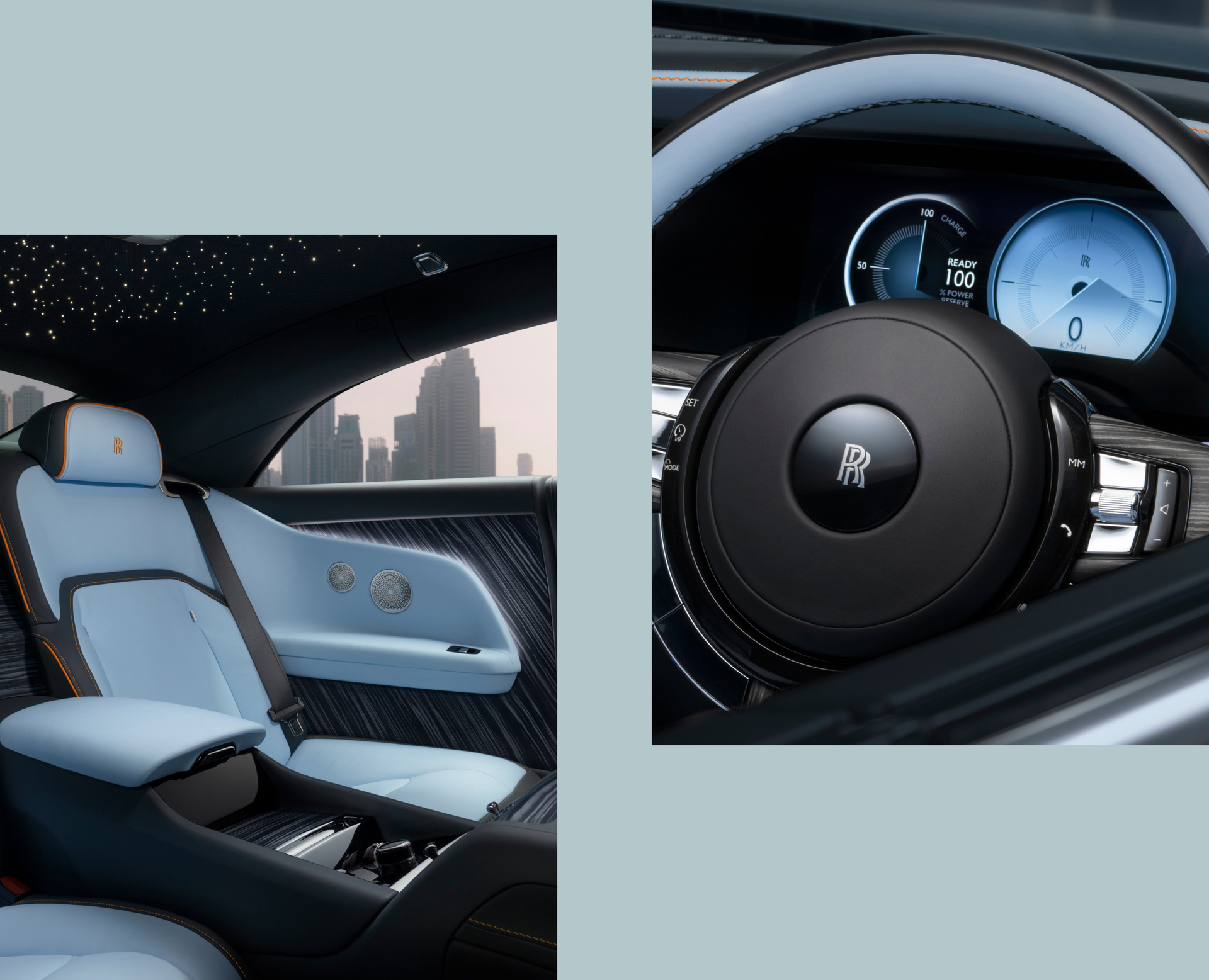 SPECTRE IS THE ROLLS-ROYCE EXPERIENCE IN HIGH DEFINITION
Only its driver KNOWS the thrill of spectre's UNCOMPROMISING dynamism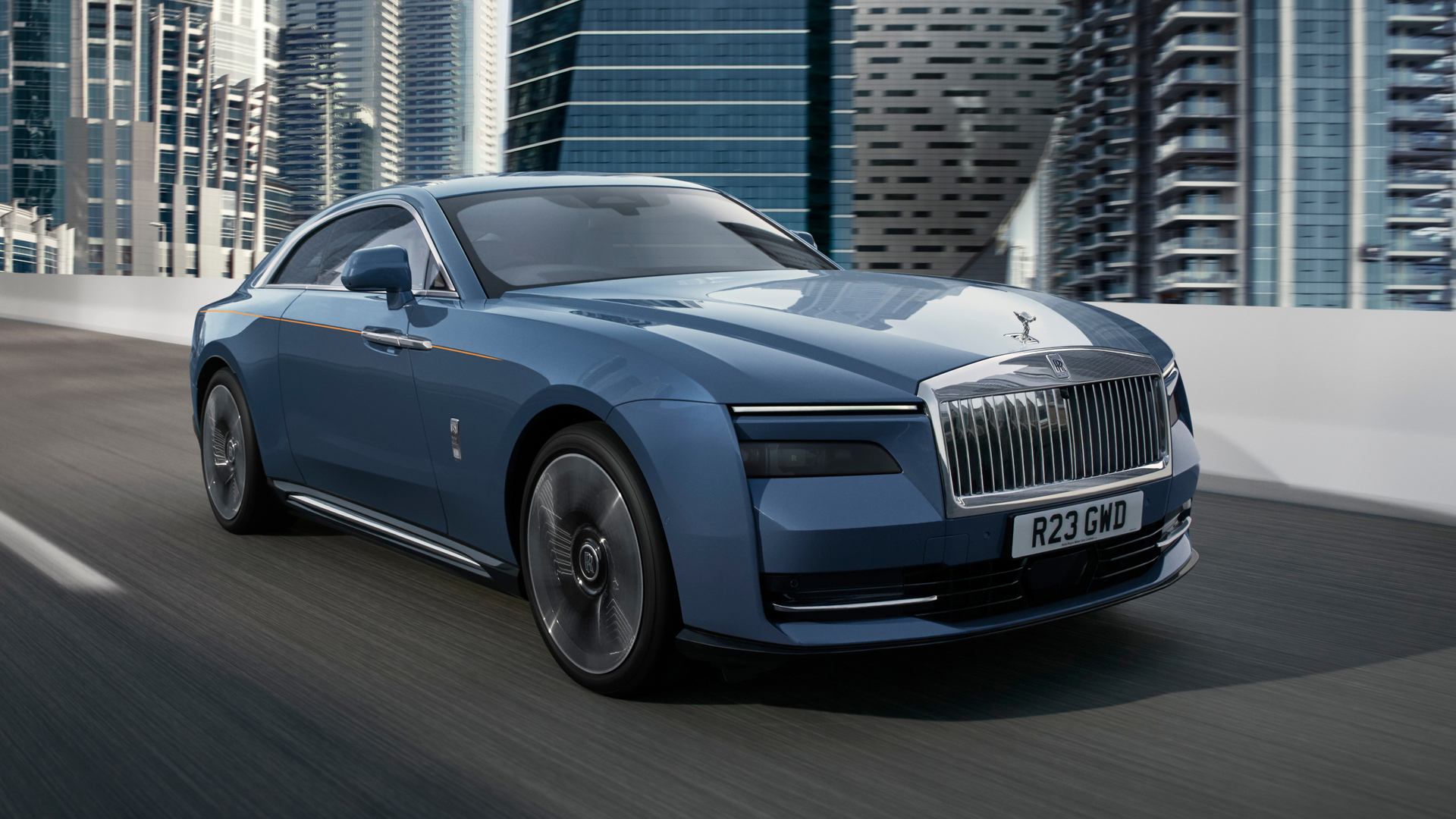 Explore Further
CONTINUE YOUR JOURNEY