The Inaugural Dream Commission
Sondra Perry, Lineage for a Phantom Zone still from the short form work created to win The Dream Commission, 2020. Courtesy the artist and Muse, the Rolls-Royce Art Programme
We are thrilled to announce the opening of Sondra Perry's inaugural Dream Commission winning artwork 'Lineage for a Phantom Zone' at Fondation Beyeler, in Basel Switzerland, on 13 February 2022. Awarded the prize in 2020, Perry has spent the last year focused on her artwork. This included a successful showing of her precursor work at Fondation Beyeler during Art Basel, Basel, which was presented alongside a talk between Perry and fellow moving-image artist and Rolls-Royce commissioned artist Isaac Julien. Perry's work is presented for the first time and will be on show until 13 March 2022.
ADVANCING MOVING IMAGE ART
Sondra Perry's Lineage for a Phantom Zone (2020) is a transporting work conceived by an artist whose practice blends personal experience with a boundary-pushing approach to  the moving image. 
When Rolls-Royce launched the Dream Commission in 2019, it sought to provide artists with time and resources to produce art conceived, and to be experienced, without compromise. The commission challenges artists to create moving-image works that explore imaginary interior universes.
Sondra Perry, an artist and educator based in Newark, New Jersey, who is currently pursuing studies in psychoanalysis, has produced an immersive audio-visual installation that delves deeply into her personal heritage. Lineage for a Phantom Zone conjures a dream of memories
that Perry wishes her family could have, seeking to understand how the unconscious fills the void of missing histories.
Sondra Perry © Travis Matthews
LINEAGE FOR A PHANTOM ZONE
Sondra Perry's immersive audio-visual installation imagines a dream the artist wishes she could have had. It pictorializes memories — the root of all dreams — to remind of the erasure of Black history in the American South, evoking a dream space to describe and recapture inaccessible sites of family heritage.
The work is anchored in a pilgrimage to North Carolina to find the land on which Perry's grandmother had worked as a sharecropper as a child. Upon visiting, Perry discovered that her family's past has vanished almost without a trace. All that remains is her cousin's dilapidated house in a cypress forest. 
In response, Perry's Dream Commission draws together elements from the artist's life experiences, real and imagined. Immersed in the scent of oranges — pointing to a family myth — cypress trees hang upside down from the ceiling, interspersed with barber chairs from Trade Winds salon, a one-time Black hairdresser in Newark, New Jersey, that now houses Perry's studio. The chairs form pedestals for video works, moving up and down to suggest their former function. A 1930s velvet couch wrapped in transparent plastic hangs suspended above the floor — a memory of Perry's grandmother. Its cover drapes to the floor, curtain-like, forming a viewing booth. Inside, viewers are submerged in Perry's audio and video.
Installation Image, 'Lineage for a Phantom Zone', created for Muse, the Rolls-Royce Art Programme's Dream Commission. Fondation Beyeler, Basel, 13 February - 13 March 2022. Photo: Mark Niedermann.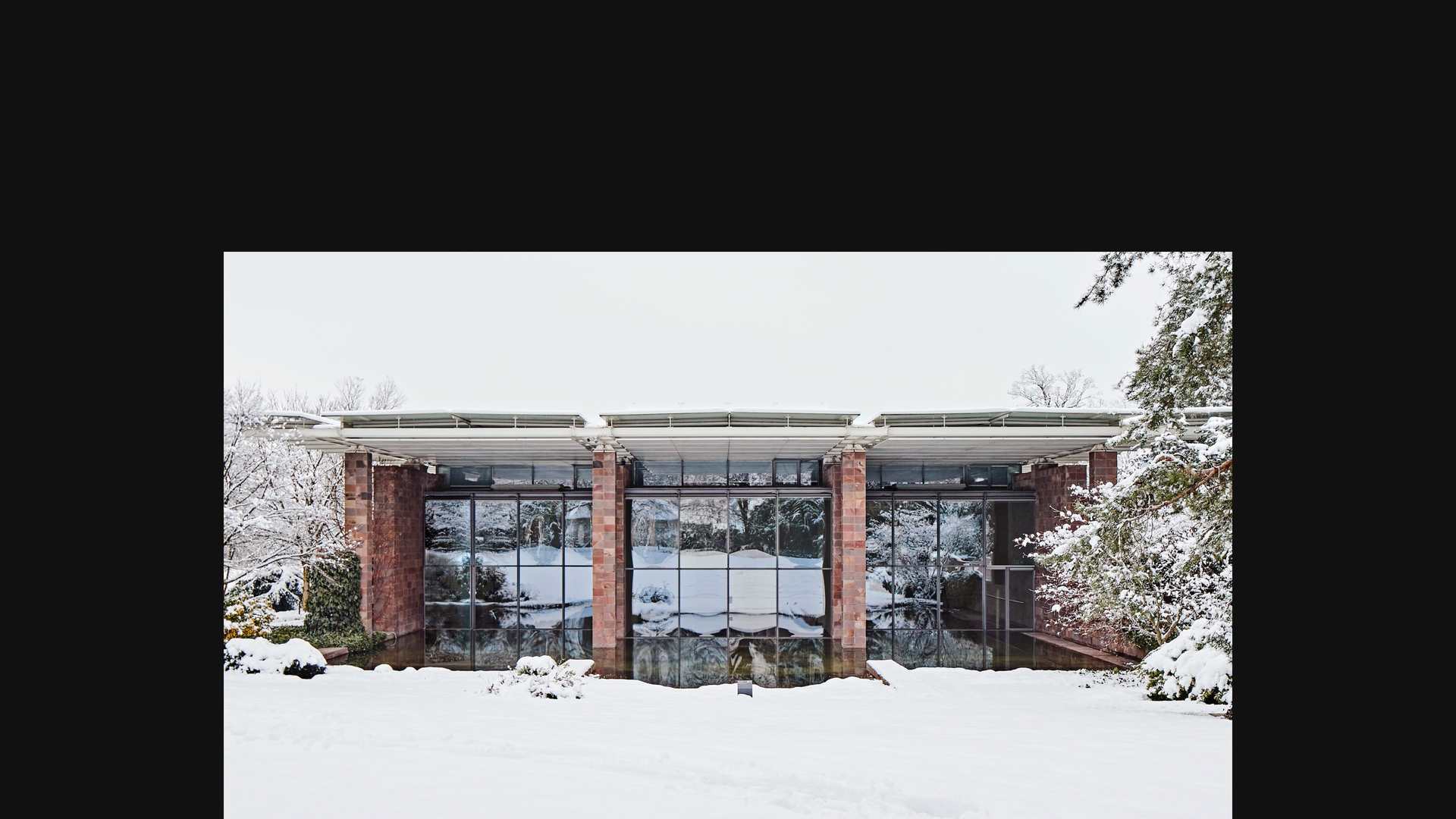 Courtesy Fondation Beyeler, photo by Mark Niedermann
The films in Lineage for a Phantom Zone engage with ideas of legibility and groundlessness. They are influenced by the artist's interest in astral projection and dreaming as a mode of travel. Each frame is circular and enclosed in a black square, having been filmed with an anamorphic lens to remind the viewer that this imagery is constructed. 
For Perry, memories and imagination are always created, brought to life intentionally through cooperation and solidarity.
For more information about Sondra Perry's exhibition at Fondation Beyeler:
SIGN UP NOW
Be the first to hear about our commissioning work with artists and designers, events, conversations with collectors and museum partnership programmes.