WLTP# Power consumption: 2.6-2.8 mi/kWh, 23.6-22.2 kWh/100km. Electric range 311-329 mi / 500-530 km. NEDC: -. CO2 emissions 0 g/km
DAZZLING POWER
EFFORTLESS PERFORMANCE
LIMITLESS FREEDOM
TIMELESS ICONOGRAPHY
A SPELLBINDING VISION
A NEW EXPRESSION OF LUXURY
THE MOST CONNECTED
ROLLS-ROYCE EVER
THE WORLD'S FIRST ULTRA-LUXURY ELECTRIC SUPER COUPÉ
SPECTRE
A PROPHECY FULFILLED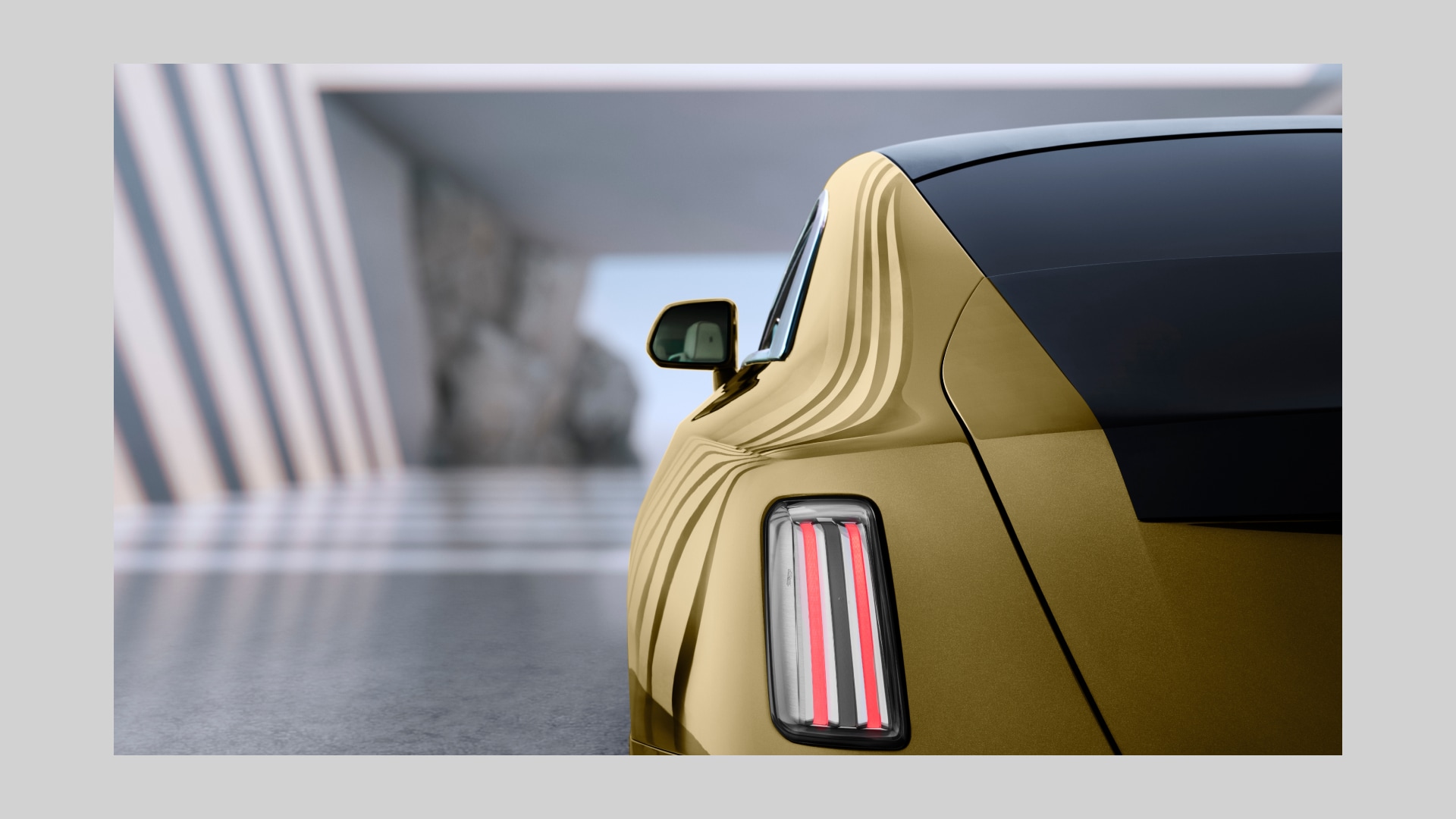 Official data on power consumption and electric range is determined in accordance with the mandatory measurement procedure and is compliant with Regulation (EU) 715/2007 valid at the time of type approval. The figures shown consider optional equipment and the different size of wheels and tyres available on the selected model. Changes of the configuration can lead to changes of the values. For vehicles that have been type-tested after January 1st, 2021, the official information no longer exists according to the NEDC, but only according to the WLTP. 
Values are based on the new WLTP measurement procedure. Only compare power consumption and electric range figures with other cars tested to the same technical procedures. These figures may not reflect real life driving results, which will depend upon a number of factors including the starting charge of the battery, accessories fitted (post-registration), variations in weather, driving styles and vehicle load.  

Further information about the official fuel consumption and the specific CO2 emissions of new passenger cars can be taken out of the "Guide to Fuel Consumption, CO2 Emissions and Electricity Consumption of New Passenger Cars", which is available at all selling points and at https://www.gov.uk/co2-and-vehicle-tax-tools/ in the United Kingdom, https://www.dat.de/co2/ in Germany and or your local government authority.