Uniquely Rolls-Royce
Replica Model Car Ghost 1:8
Price on Request
Displaying an exceptional level of craftsmanship and design that Rolls-Royce Motor Cars are world famous for, each model is painstakingly crafted by hand from over 1,000 individual components. The result of up to 450 hours of precision work, each model is painted and polished by hand using the same paint used on a Rolls-Royce Motor Car, ensuring the model is indistinguishable from the real thing, truly representing the Rolls-Royce of model cars. 
An uncompromised display of design and engineering, the interior is a devoted replica in all its elements. Featuring manually operated coach doors and luggage compartment, each offering the perfect viewpoint to enjoy this ultimate expression of luxury. Not content with displaying each individual component in the highest possible detail, the interior is fully illuminated by remote controlled LED interior lighting. This exceptional feature adds an uncompromising element of theatre, featuring starlight headliner, instrument dials, coach door handles, Illuminated Grille and Illuminated Facia among others.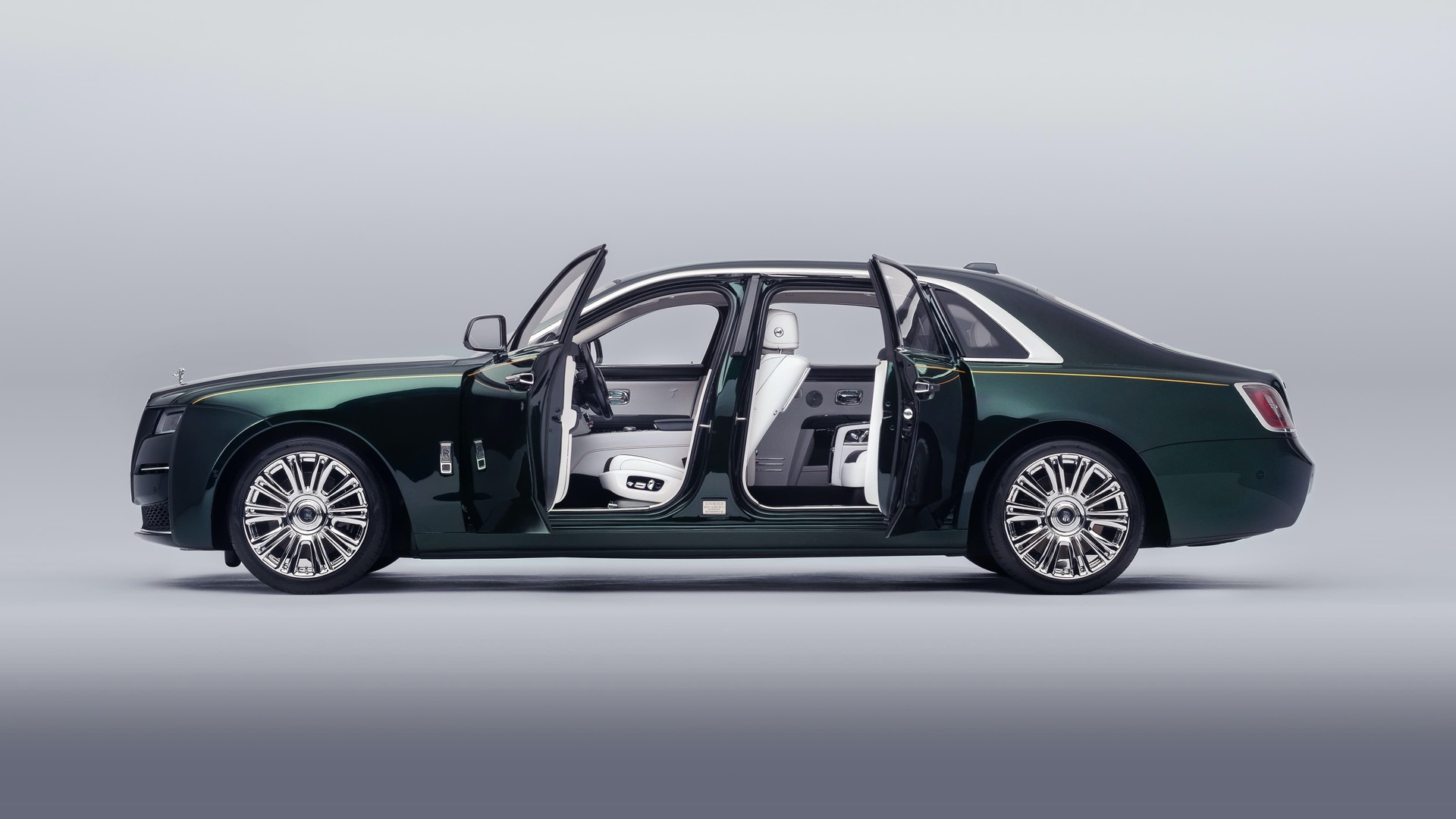 TECH GUIDE
• Configured to replicate a Patron's own Rolls-Royce Ghost Motor Car, down to the smallest detail, from exterior and interior colour to Bespoke headrest embroidery and Illuminated treadplates 
• Unparalleled levels of exterior, interior and engine detail
• Available exclusively through the Rolls-Royce Motor Cars Dealer network
• Presented in an enhanced display case with a beautiful presentation book featuring a personalised, polished stainless steel engraved plaque (bespoke models only)
• Offered in both standard and extended wheelbase, in LHD ECE configuration
• USB powered via removable USB cable, enabling flexible positioning and power options
• Hand built, painted and finished, the result of up to 450 hours work in each model
• Fully functioning and independently controlled exterior and interior LED lighting, operated by a beautifully crafted and 'Ghost' branded remote control.
| | | | | | | | | |
| --- | --- | --- | --- | --- | --- | --- | --- | --- |
| EPC Location | Part Number | Description | Model | From | Until | Notes | Estimated Fitting Time | Made To Order |
| Not available in EPC | 80 43 5 A2A F43 | Ghost Hero Specification (RR21) | Ghost | | | | | false |
| Not available in EPC | 80 43 5 A2A F46 | Ghost Extended Hero Specification (RR22) | Ghost Extended | | | | | false |
| Not available in EPC | 80 43 5 A2A F48 | Ghost Bespoke Specification (RR21) | Ghost | | | | | true |
| Not available in EPC | 80 43 5 A2A F49 | Ghost Extended Bespoke Specification (RR22) | Ghost Extended | | | | | true |