Exterior
Exterior Black Detailing Pack
Price on Request
The Black Exterior detailing retrofit kit adds a gloss black shadow-line finish to predefined areas of external bright-work for a dark and modern feel. Preserving original signature areas of bright chrome work, such as the grille surround.

Using a special process to change the usually polished chrome side frame finish, this alternative element provides a dramatic appearance to the exterior of the motor car. The Black Pack is an added opportunity to explore and release a more dynamic and sporty aesthetic to your motor car.

Currently available for the Phantom, Cullinan, Ghost, Dawn and Wraith models with 2 to 3 tiered offerings to provide ultimate design flexibility. A thrilling cosmetic addition for individuals who want to amplify and enhance the exterior appearance of their vehicle.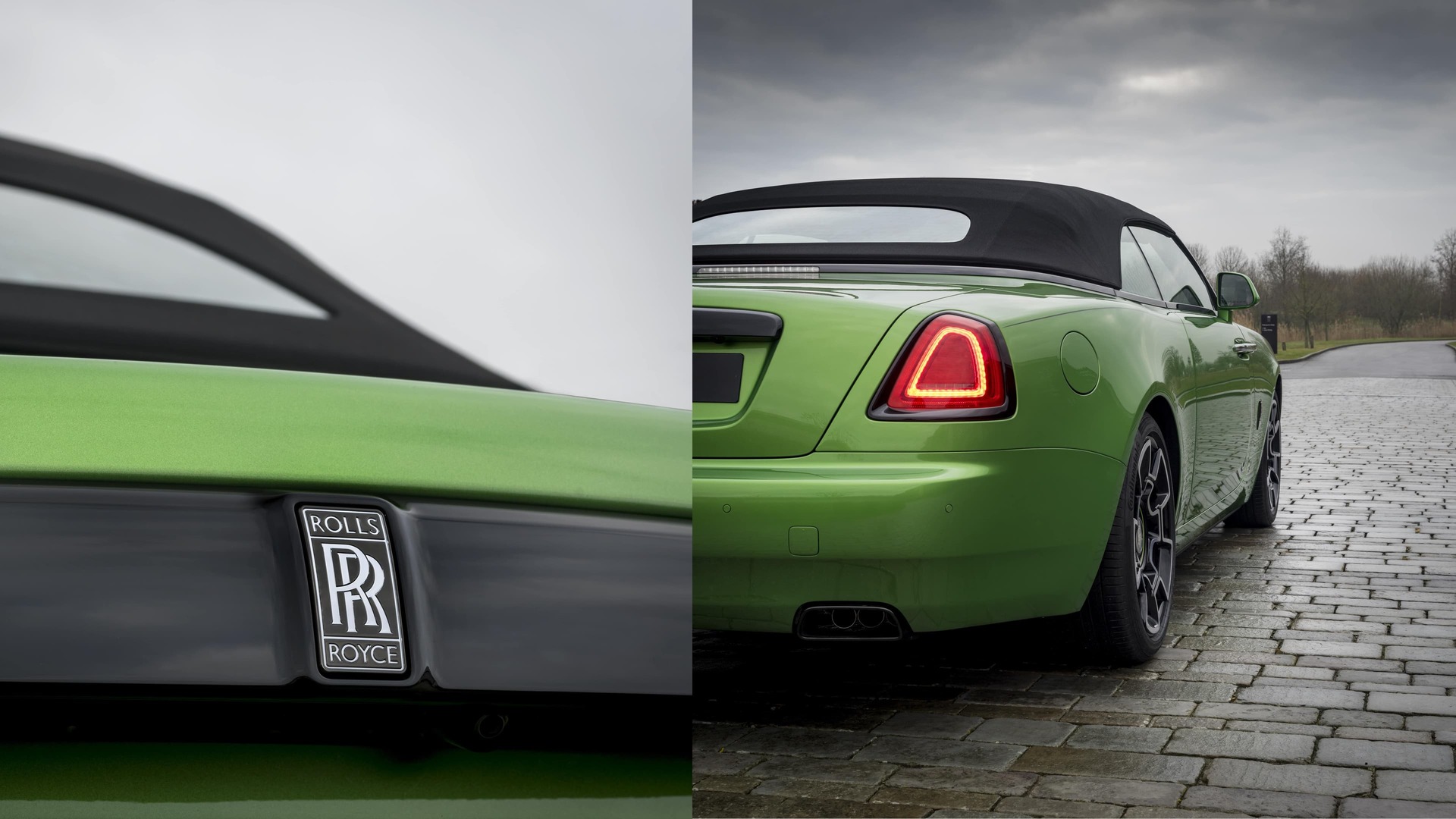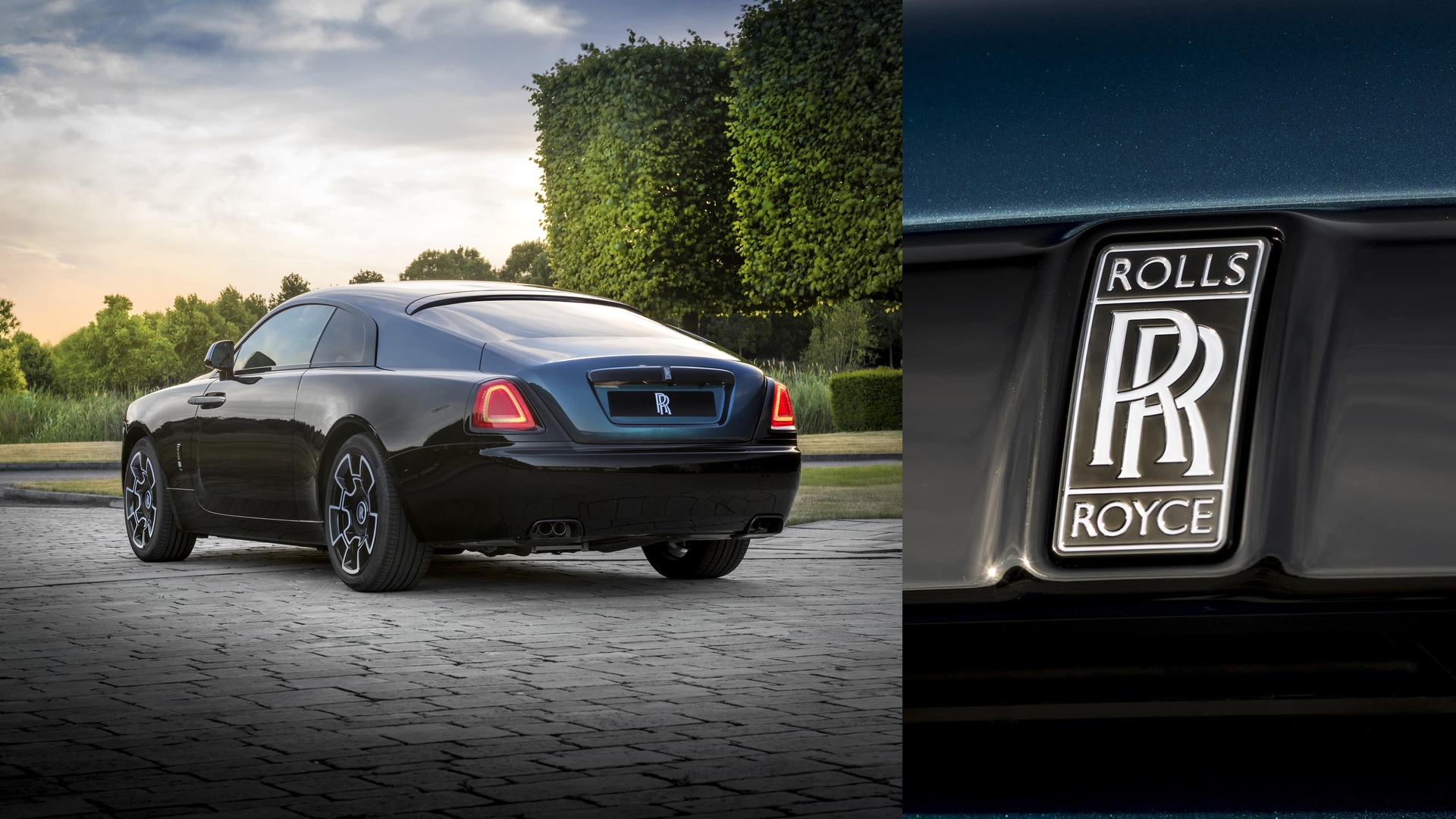 TECH GUIDE
Offers enhanced visual impact of the vehicle
Excellent opportunity to upgrade stock, provenance and existing customers' vehicles
Three tiered offering to provide flexibility 
New for Cullinan the Dark Exterior Package includes:
Black Side Frame Finishers
Black Side Spears
Black Front and Rear Bumper Details
Black Grille Vanes
Black Exterior Stainless Steel Package
| | | | | | | | | |
| --- | --- | --- | --- | --- | --- | --- | --- | --- |
| EPC Location | Part Number | Description | Model | From | Until | Notes | Estimated Fitting Time | Made To Order |
| 03_5037 | 51 13 9 879 178 | Retrofit Black Pack, Side Frame Finishers Only | Dawn | May-16 | Current | Side frame finishes only | 3 hours | false |
| 03_5037 | 51 13 9 879 179 | Retrofit Black Pack, Full Black Pack | Dawn | May-16 | Current | ECE, S6UKA = Yes | 6 hours | false |
| 03_5037 | 51 13 9 879 180 | Retrofit Black Pack, Full Black Pack | Dawn | May-16 | Current | ECE, S6UKA = No | 6 hours | false |
| 03_5037 | 51 13 9 879 181 | Retrofit Black Pack, Full Black Pack | Dawn | May-16 | Current | US, S6UKA = Yes | 6 hours | false |
| 03_5037 | 51 13 9 879 182 | Retrofit Black Pack, Full Black Pack | Dawn | May-16 | Current | US, S6UKA = No | 6 hours | false |
| 03_5035 | 51 13 9 880 215 | Retrofit Black Pack, Side Frame Finishers Only | First Goodwood Ghost (2009 – 2020) | Sep'09 | Sep'19 | S761A = Yes | 3 hours | false |
| 03_5035 | 51 13 9 879 160 | Retrofit Black Pack, Side Frame Finishers Only | First Goodwood Ghost (2009 – 2020) | Sep'09 | Sep'19 | S761A = No | 3 hours | false |
| 03_5035 | 51 13 9 879 162 | Retrofit Black Pack, Full Black Pack (no grille) | First Goodwood Ghost (2009 – 2020) | Aug '14 | Aug '17 | ECE, S761A = Yes | 5 hours | false |
| 03_5035 | 51 13 9 879 161 | Retrofit Black Pack, Full Black Pack (no grille) | First Goodwood Ghost (2009 – 2020) | Aug '14 | Aug '17 | ECE, S761A = No | 5 hours | false |
| 03_5035 | 51 13 9 879 167 | Retrofit Black Pack, Full Black Pack | First Goodwood Ghost (2009 – 2020) | Aug '17 | Aug '19 | ECE, S6UKA = Yes S761A = Yes | 6 hours | false |
| 03_5035 | 51 13 9 879 168 | Retrofit Black Pack, Full Black Pack | First Goodwood Ghost (2009 – 2020) | Aug '17 | Aug '19 | ECE, S6UKA = No, S761A = Yes | 6 hours | false |
| 03_5035 | 51 13 9 879 166 | Retrofit Black Pack, Full Black Pack | First Goodwood Ghost (2009 – 2020) | Aug '17 | Aug '19 | ECE, S6UKA = No, S761A = No | 6 hours | false |
| 03_5035 | 51 13 9 879 165 | Retrofit Black Pack, Full Black Pack | First Goodwood Ghost (2009 – 2020) | Aug '17 | Aug '19 | ECE, S6UKA = Yes S761A = No | 6 hours | false |
| 03_5035 | 51 13 9 879 164 | Retrofit Black Pack, Full Black Pack (no grille) | First Goodwood Ghost (2009 – 2020) | Aug'14 | Aug '17 | US, S761A = Yes | 5 hours | false |
| 03_5035 | 51 13 9 879 163 | Retrofit Black Pack, Full Black Pack (no grille) | First Goodwood Ghost (2009 – 2020) | Aug'14 | Aug '17 | US, S761A = No | 5 hours | false |
| 03_5035 | 51 13 9 879 171 | Retrofit Black Pack, Full Black Pack | First Goodwood Ghost (2009 – 2020) | Aug'17 | Aug'19 | US, S6UKA = Yes S761A = Yes | 6 hours | false |
| 03_5035 | 51 13 9 879 172 | Retrofit Black Pack, Full Black Pack | First Goodwood Ghost (2009 – 2020) | Aug'17 | Aug'19 | US, S6UKA = No S761A = Yes | 6 hours | false |
| 03_5035 | 51 13 9 879 170 | Retrofit Black Pack, Full Black Pack | First Goodwood Ghost (2009 – 2020) | Aug'17 | Aug'19 | US, S6UKA = No S761A = No | 6 hours | false |
| 03_5035 | 51 13 9 879 169 | Retrofit Black Pack, Full Black Pack | First Goodwood Ghost (2009 – 2020) | Aug'17 | Aug'19 | US, S6UKA = Yes S761A = No | 6 hours | false |
| 03_5036 | 51 13 9 879 173 | Retrofit Black Pack, Side Frame Finishers Only | Wraith | Jul '15 | Current | | 3 hours | false |
| 03_5036 | 51 13 9 879 174 | Retrofit Black Pack, Full Black Pack | Wraith | Aug '16 | Current | ECE, S6UKA = Yes | 6 hours | false |
| 03_5036 | 51 13 9 879 175 | Retrofit Black Pack, Full Black Pack | Wraith | Aug '16 | Current | ECE, S6UKA = No | 6 hours | false |
| 03_5036 | 51 13 9 879 176 | Retrofit Black Pack, Full Black Pack | Wraith | Aug '16 | Current | US, S6UKA = Yes | 6 hours | false |
| 03_5036 | 51 13 9 879 177 | Retrofit Black Pack, Full Black Pack | Wraith | Aug '16 | Current | US, S6UKA = No | 6 hours | false |
| 03_5264 | 51 13 5 A0E DD2 | Retrofit Black Pack, Side Frame Finishers Only | Phantom VIII | Aug-17 | Current | Side frame finishes only | 3 hours | false |
| 03_5268 | 51 13 5 A0E E01 | Retrofit Black Pack, Side Frame Finishers Only | Phantom VIII Extended | Aug-17 | Current | Side frame finishes only | 3 hours | false |
| 03_5438 | 51 10 5 A1B DE5 | Cullinan Black Stainless Steel Package | Cullinan | Sep'20 | Current | | | false |
| 03_5438 | 51 10 5 A24 954 | Cullinan Dark Exterior Package – with NIVI | Cullinan | Sep'20 | Current | | | false |
| 03_5438 | 51 10 5 A1B DE6 | Cullinan Dark Exterior Package – without NIVI | Cullinan | Sep'20 | Current | | | false |
| 03_5438 | 51 10 5 A01 7D1 | Cullinan Black Badge Grille with Black Vanes – with NIVI | Cullinan | Sep'20 | Current | | | false |
| 03_5438 | 51 10 5 A01 7D2 | Cullinan Black Badge Grille with Black Vanes – no NIVI | Cullinan | Sep'20 | Current | | | false |
| 03_6043 | 63 14 5A8A859 | Dark Chrome Front Grille Retrofit, ECE | Phantom VIII & Phantom VIII Extended | Aug'22 | | | | false |
| 03_6043 | 63 14 5A8A860 | Dark Chrome Front Grille Retrofit, No number plate indentation | Phantom VIII & Phantom VIII Extended | Aug'22 | | | | false |
| 03_6043 | 63 14 5A8A863 | Dark Chrome Front Grille Retrofit, JAP/CHN | Phantom VIII & Phantom VIII Extended | Aug'22 | | | | false |
| 03_6043 | 63 14 5A8A864 | Dark Chrome Front Grille Retrofit, US | Phantom VIII & Phantom VIII Extended | Aug'22 | | | | false |