Deriving from ancient Greek, the name 'Kryptos' refers to all that is concealed.

Designed as an homage to the clandestine world of cryptology, this bespoke collection of 50 motor cars beckons to those with an inquiring mind.
Hidden in plain sight on each Wraith Kryptos is a coded message, denoted by four ciphers developed in absolute secrecy at Goodwood, the Home of Rolls‑Royce.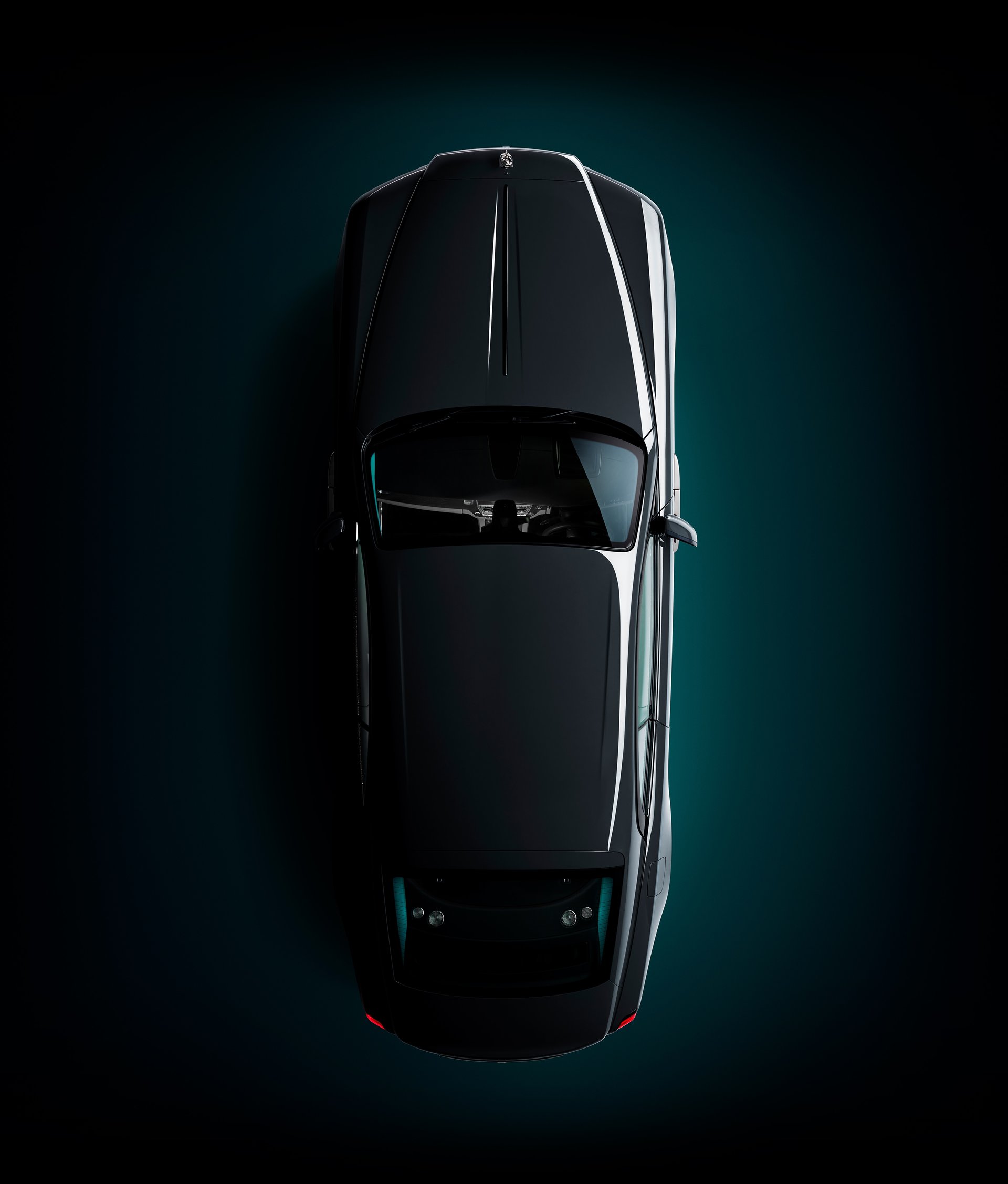 YOUR CRYPTOGRAPHIC MUSE
Revealed only when the motor car is unlocked, allow the Spirit of Ecstasy to guide you toward the final answer.
AN INTERIOR OF HIDDEN MEANINGS
Complex layers of brushstrokes. Veiled ciphertext. The messaging only become apparent when viewed with the correct perspective.
COVERT ILLUMINATION
Sumptuous leather panels emphasised with florescent thread that emits a glow in darkness.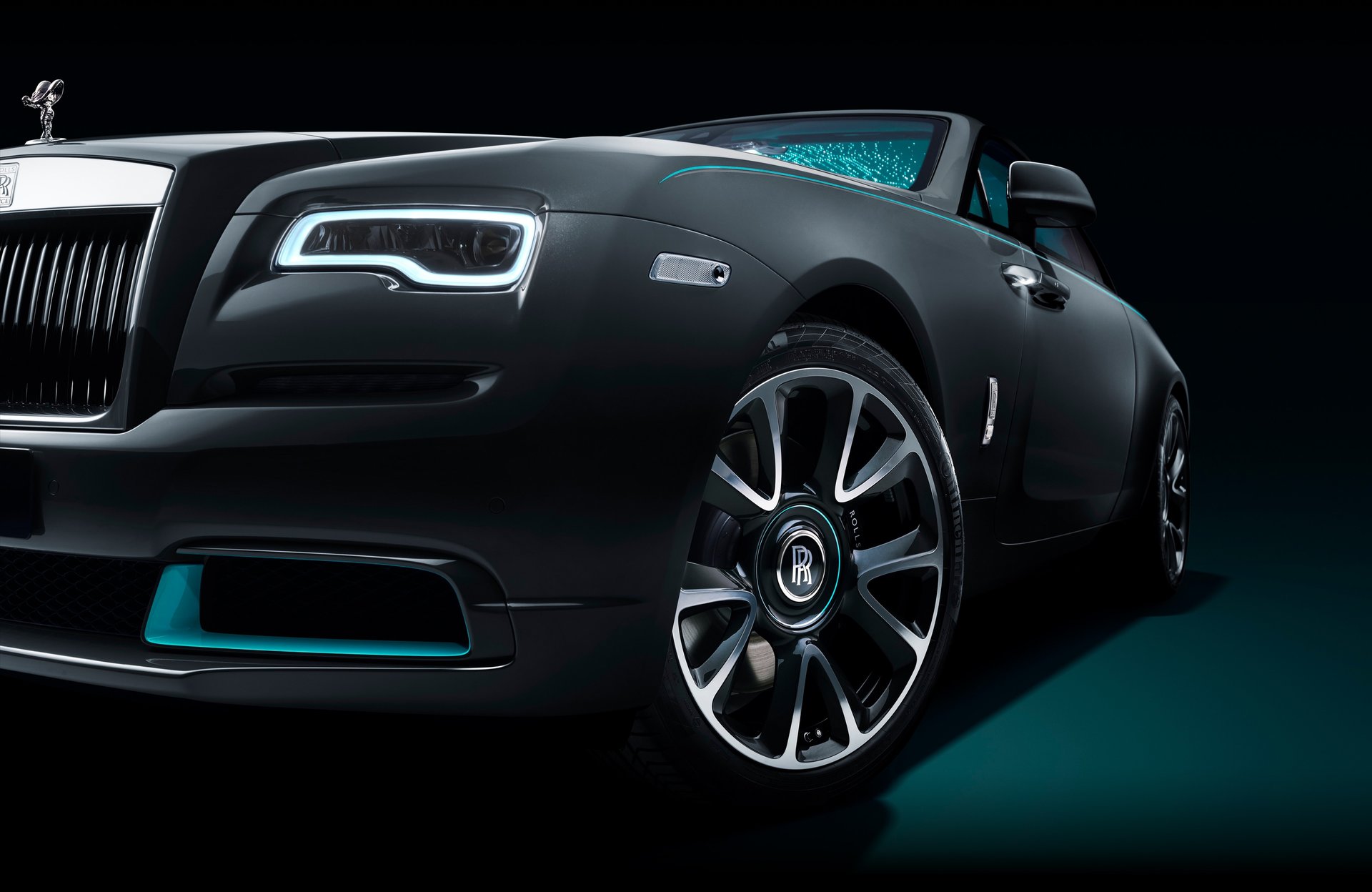 SYMBOLIC COLOUR
Front-bumper inserts in a telling shade of Kryptos Green.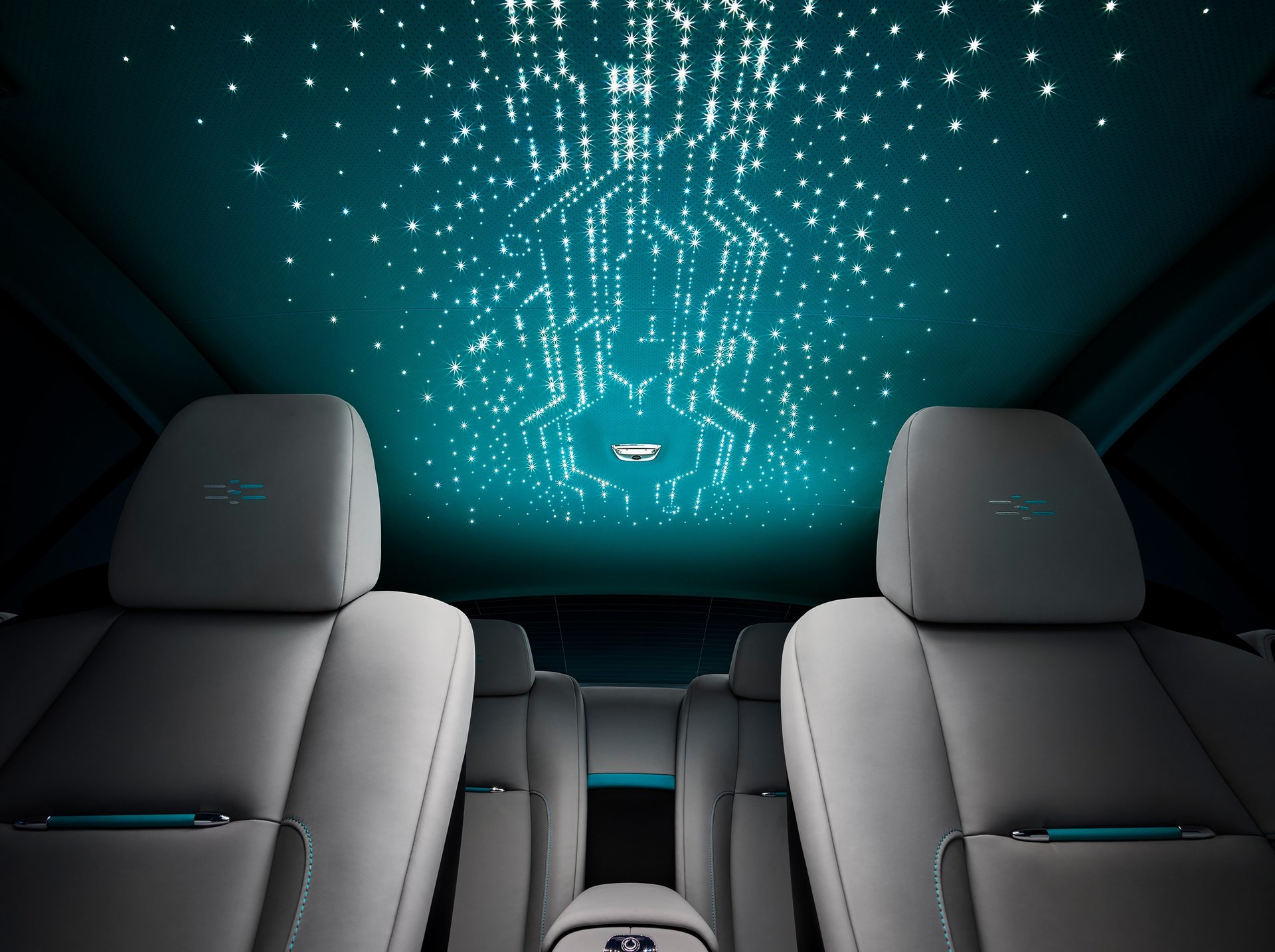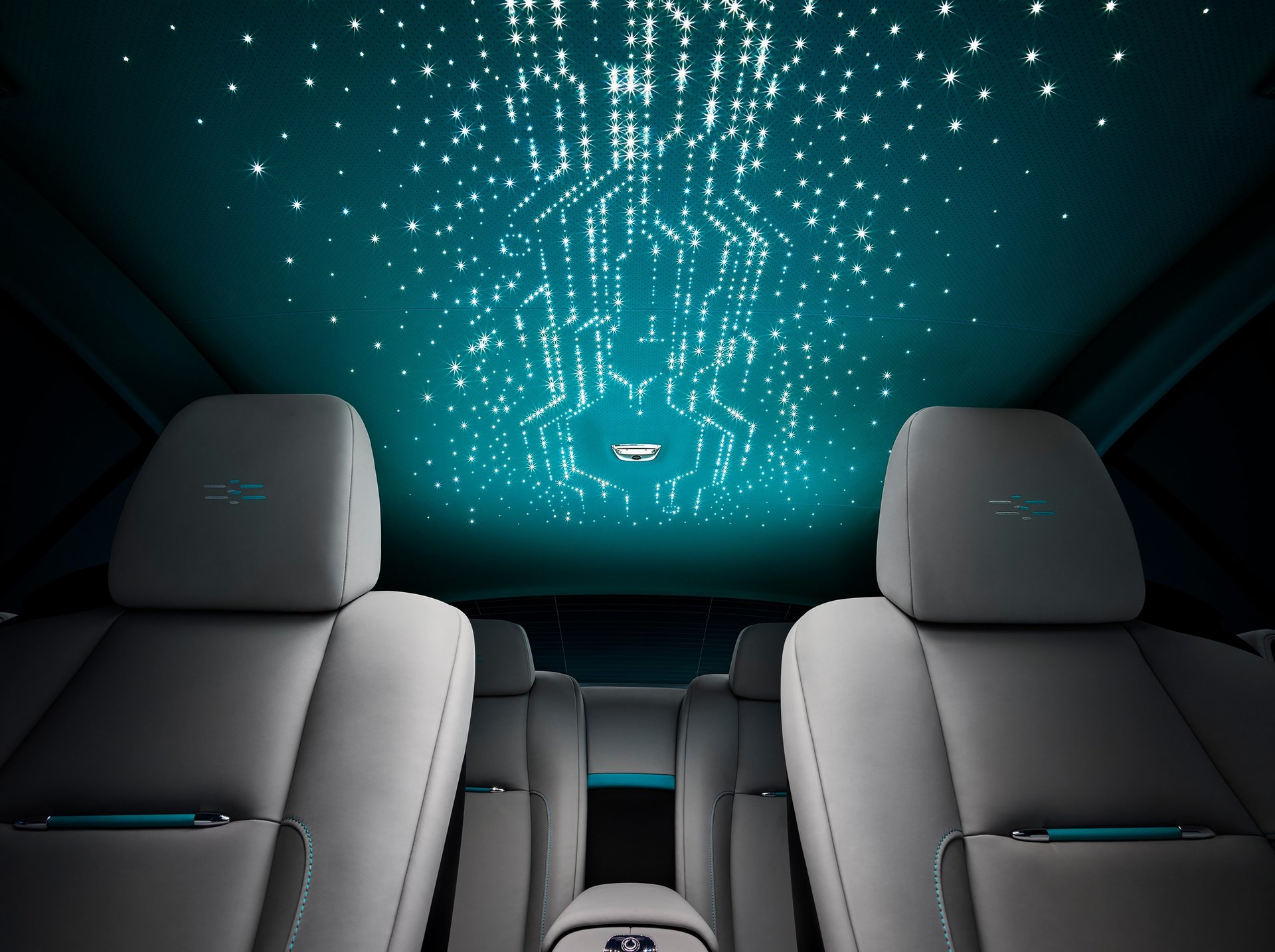 CODED HEADLINER
The iconic Starlight Headliner, reimagined with fibre optic lighting inspired by streams of data.
INDICATIVE EMBROIDERY
Each stitch conceals a secret.
Wraith Kryptos will be solved. The question is when — and by whom?