실내
뒷좌석 커튼 키트
가격은 요청 시 제공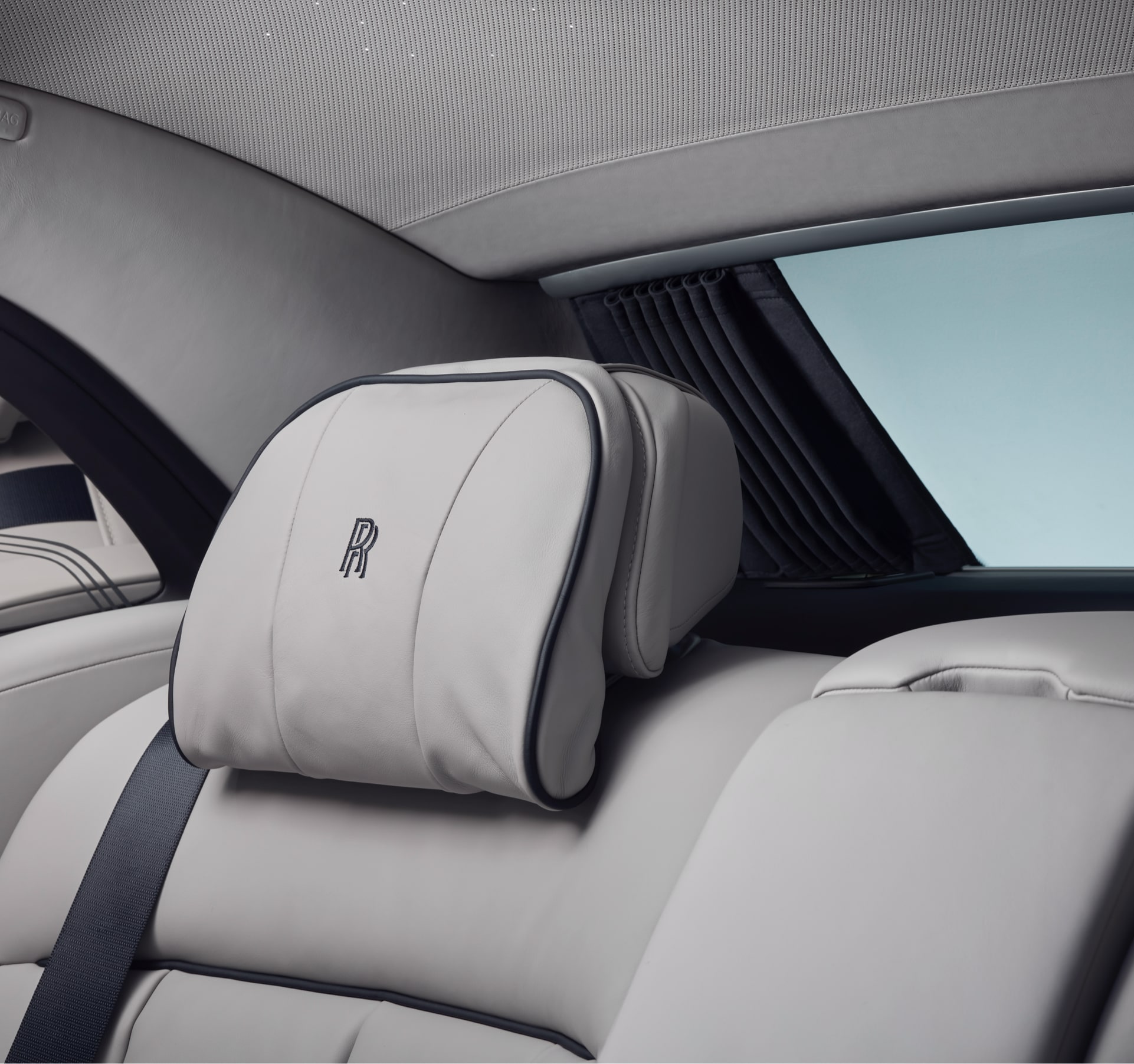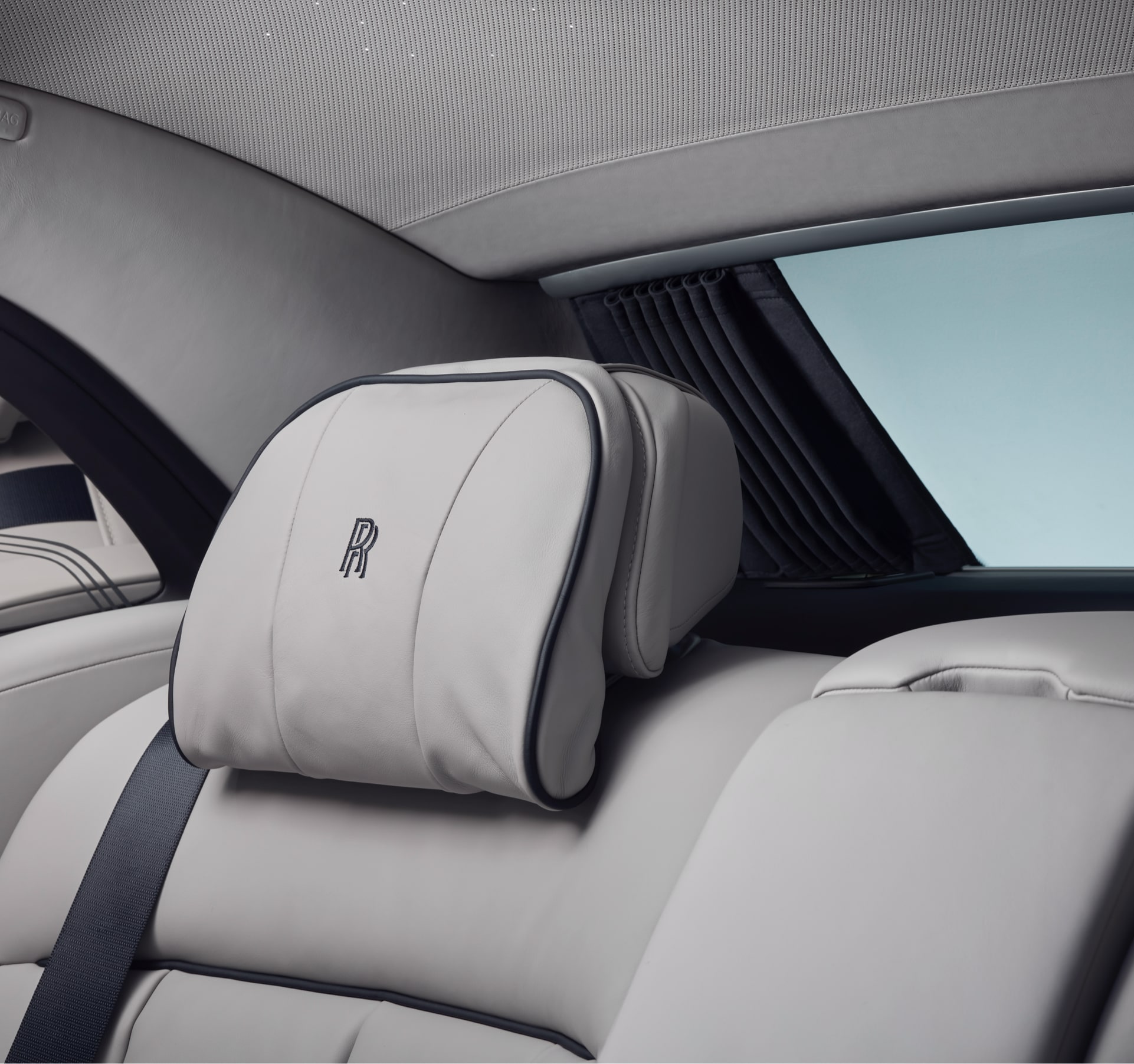 전동 커튼이 뒷좌석 승객의 프라이버시를 향상시켜 드립니다. 이 커튼은 뒷좌석 도어 또는 운전석 도어의 버튼으로 제어할 수 있습니다. 뒷좌석 윈드쉴드 커튼, 또는 측면 창문을 포함하는 뒷좌석 전체 커튼으로 제공됩니다.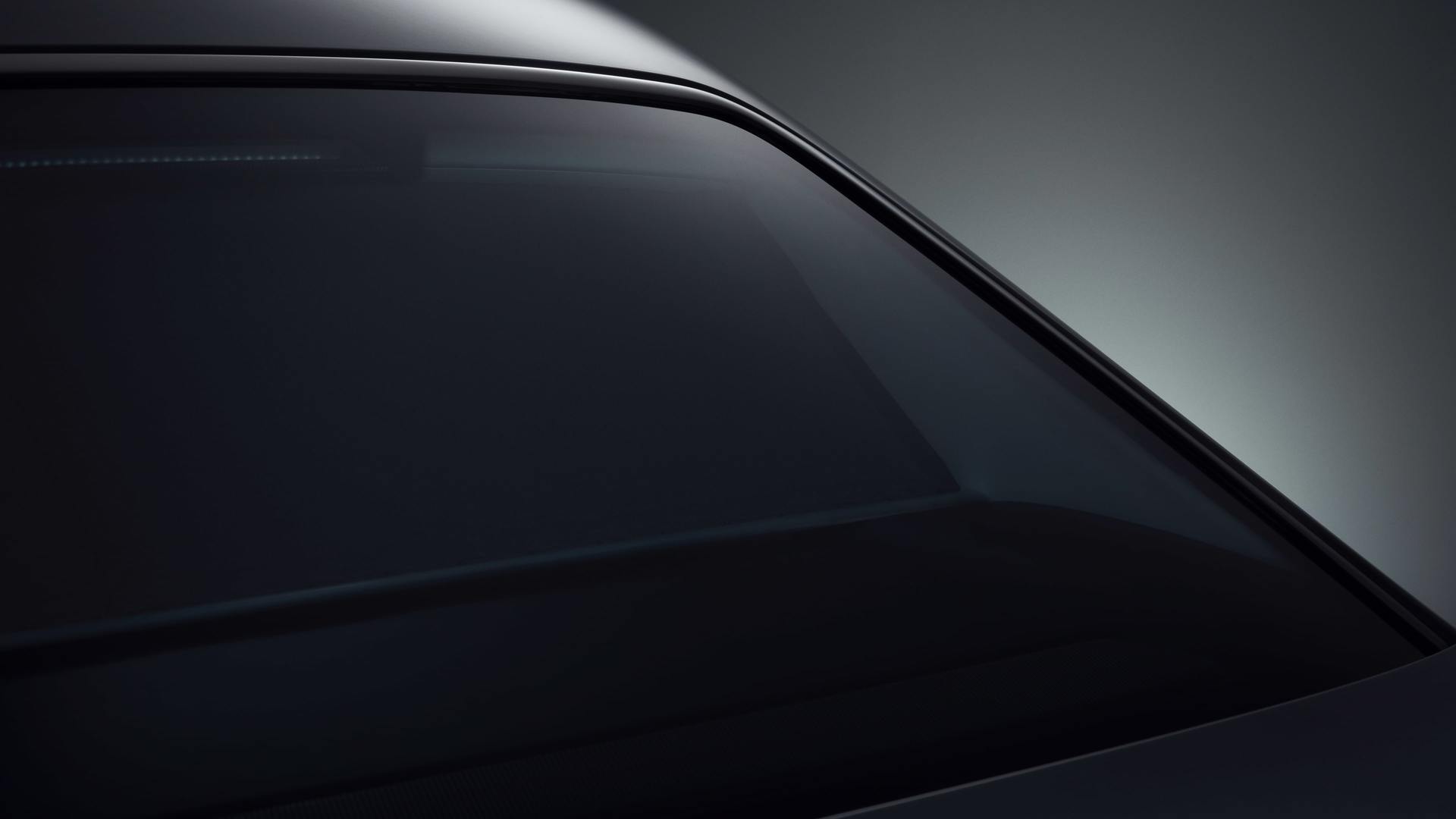 TECH GUIDE
Twin Layer Opaque fabric provides a limited amount of light transfer, ideal for privacy

Each curtain is individually controlled via controls on rear passenger doors or driver's door
Available for the side windows only (not for rear partition wall)
Rear compartment curtains are available in the following colours, please specify the required colour when ordering: Black, Navy Blue, Dark Spice, Scivaro Grey, Seashell, Moccasin and Ardent Red.
Please use VIN within EPC to ensure the correct kit is ordered.
Fits Ghost models (RR21,22)
Ghost and Ghost Extended rear compartment curtains are only available in black.
| | | | | | | | | |
| --- | --- | --- | --- | --- | --- | --- | --- | --- |
| EPC Location | Part Number | 설명 | 모델 | 시작 | Until | 참고 | Estimated Fitting Time | Made To Order |
| 03_1822 | 51 31 2 240 718 | 뒷좌석 커튼 키트 | 첫 굿우드 고스트 (2009 – 2020) | '09년 9월 | '19년 9월 | Black curtain | 20 hours | false |
| 03_1822 | 51 31 2 295 068 | 뒷좌석 커튼 키트 | First Goodwood Ghost (2009 – 2020) Extended | '09년 9월 | '19년 9월 | Black curtain | 20 hours | false |
| 03_1822 | 51 31 2 240 712 | Rear curtain kit, rear windscreen only | 첫 굿우드 고스트 (2009 – 2020) | '09년 9월 | '19년 9월 | Black curtain | 20 hours | false |
| 03_1755 | 51 42 0 446 042 | Rear compartment and door curtains | Phantom VII | Dec'03 | '09년 1월 | 인도 기간 약 6주 | 20 hours | true |
| 03_1755 | 51 42 0 446 043 | Rear compartment and door curtains | Phantom VII Extended | Dec'03 | '09년 1월 | 인도 기간 약 6주 | 20 hours | true |
| 03_5405 | 51 33 5 A0D 927 (Up to MY20) | RR11 – Rear curtain retrofit – Without Seat Ventilation Kit (S454A = No) | Phantom VIII | '17년 8월 | 현재 | This time excludes any vehicle coding and may vary on condition of the car and equipment fitted. Fitment instructions can be found on the Retailer Hub. Please use VIN within EPC to ensure the correct kit is ordered. | 22 Hours / 264 FRU's | true |
| 03_5405 | 51 33 5 A0D 929 (Up to MY20) | RR12 – Rear curtain retrofit – Without Seat Ventilation Kit (S454A = No) | Phantom VIII Extended | '17년 8월 | 현재 | This time excludes any vehicle coding and may vary on condition of the car and equipment fitted. Fitment instructions can be found on the Retailer Hub. Please use VIN within EPC to ensure the correct kit is ordered. | 22 Hours / 264 FRU's | true |
| 03_5405 | 51 33 5 A0D 928 (Up to MY20) | RR11 – Rear curtain retrofit – With Seat Ventilation Kit (S454A = Yes) | Phantom VIII | '17년 8월 | 현재 | This time excludes any vehicle coding and may vary on condition of the car and equipment fitted. Fitment instructions can be found on the Retailer Hub. Please use VIN within EPC to ensure the correct kit is ordered. | 22 Hours / 264 FRU's | true |
| 03_5405 | 51 33 5 A0D 930 (Up to MY20) | RR12 – Rear curtain retrofit – With Seat Ventilation Kit (S454A = Yes) | Phantom VIII Extended | '17년 8월 | 현재 | This time excludes any vehicle coding and may vary on condition of the car and equipment fitted. Fitment instructions can be found on the Retailer Hub. Please use VIN within EPC to ensure the correct kit is ordered. | 22 Hours / 264 FRU's | true |
| 03_5275 | 51 33 5 A12 9C3 | Rear Compartment Curtains Retrofit | Cullinan | Aug-18 | 현재 | For Comfort / Individual seats, with rear seat entertainment but not extended leather headliner | 16 Hours / 192 FRU's | true |
| 03_5275 | 51 33 5 A12 9C5 | Rear Compartment Curtains Retrofit | Cullinan | Aug-18 | 현재 | For Comfort / Individual seats, with rear seat entertainment and extended leather headliner | 16 Hours / 192 FRU's | true |
| 03_5275 | 51 33 5 A12 9C7 | Rear Compartment Curtains Retrofit | Cullinan | Aug-18 | 현재 | For Comfort / Individual seats, without extended leather headliner and rear seat entertainment | 16 Hours / 192 FRU's | true |
| 03_5275 | 51 33 5 A12 9C9 | Rear Compartment Curtains Retrofit | Cullinan | Aug-18 | 현재 | For Comfort / Individual seats, with extended leather headliner but not rear seat entertainment | 16 Hours / 192 FRU's | true |
| 03_5275 | 51 33 5 A12 9D1 | Rear Compartment Curtains Retrofit | Cullinan | Aug-18 | 현재 | Not for Comfort / individual seats, without extended headliner | 16 Hours / 192 FRU's | true |
| 03_5275 | 51 33 5 A12 9D3 | Rear Compartment Curtains Retrofit | Cullinan | Aug-18 | 현재 | Not for Comfort / Individual seats, with extended headliner | 16 Hours / 192 FRU's | true |
| 03_5405 | 51 33 5 A48 9D3 (MY21 Onwards) | RR11 – Rear curtain retrofit – With Seat Ventilation Kit (S454A = Yes) | Phantom VIII | Apr-21 | 현재 | This time excludes any vehicle coding and may vary on condition of the car and equipment fitted. Fitment instructions can be found on the Retailer Hub. Please use VIN within EPC to ensure the correct kit is ordered. | | true |
| 03_5405 | 51 33 5 A48 9E1 (MY21 Onwards) | RR112– Rear curtain retrofit – With Seat Ventilation Kit (S454A = Yes) | Phantom VIII Extended | Apr-21 | 현재 | This time excludes any vehicle coding and may vary on condition of the car and equipment fitted. Fitment instructions can be found on the Retailer Hub. Please use VIN within EPC to ensure the correct kit is ordered. | | true |
| 03_5405 | 51 33 5 A48 9C9 (MY21 Onwards) | RR11 – Rear curtain retrofit – Without Seat Ventilation Kit (S454A = No) | Phantom VIII | Apr-21 | 현재 | This time excludes any vehicle coding and may vary on condition of the car and equipment fitted. Fitment instructions can be found on the Retailer Hub. Please use VIN within EPC to ensure the correct kit is ordered. | | true |
| 03_5405 | 51 33 5 A48 9D8 (MY21 Onwards) | RR12 – Rear curtain retrofit – Without Seat Ventilation Kit (S454A = No) | Phantom VIII Extended | Apr-21 | 현재 | This time excludes any vehicle coding and may vary on condition of the car and equipment fitted. Fitment instructions can be found on the Retailer Hub. Please use VIN within EPC to ensure the correct kit is ordered. | | true |
| 03_5405 | 83 31 5 A0D 921 (MY21 Onwards) | Rear curtain retrofit – Headliner Jig | Phantom VIII & Phantom VIII Extended | Apr-21 | 현재 | This time excludes any vehicle coding and may vary on condition of the car and equipment fitted. Fitment instructions can be found on the Retailer Hub. | 22 Hours or 264 FRU | true |
| 03_5405 | 83 31 5 A0D 922 (MY21 Onwards) | Rear curtain retrofit – Parcel Shelf Jig | Phantom VIII & Phantom VIII Extended | Apr-21 | 현재 | This time excludes any vehicle coding and may vary on condition of the car and equipment fitted. Fitment instructions can be found on the Retailer Hub. | 22 Hours or 264 FRU | true |
| 03_5744 | 5 A55 486 | RR21 Curtain Retrofit Kit (non SA-RAE) | Ghost & Ghost Extended | Aug '21 | 현재 | Fitment instructions are available on DealerNet to aid the fitment of this Retrofit Kit | 16 hours | false |
| 03_5744 | 5 A55 489 | RR22 Curtain Retrofit Kit (non SA-RAE) | Ghost & Ghost Extended | Aug '21 | 현재 | Fitment instructions are available on DealerNet to aid the fitment of this Retrofit Kit | 16 hours | false |
| 03_5744 | 5 A55 490 | RR21 Curtain Retrofit Kit (SA-RAE) | Ghost & Ghost Extended | Aug '21 | 현재 | Fitment instructions are available on DealerNet to aid the fitment of this Retrofit Kit | 16 hours | false |
| 03_5744 | 5 A55 491 | RR22 Curtain Retrofit Kit (SA-RAE) | Ghost & Ghost Extended | Aug '21 | 현재 | Fitment instructions are available on DealerNet to aid the fitment of this Retrofit Kit | 16 hours | false |
| 03_5744 | 83 31 5 A55 492 | Headliner Rework Jig RR2X | Ghost & Ghost Extended | Aug '21 | 현재 | Fitment instructions can be found on the retailer hub (01 15 5 A55 581). | 16 hours | false |
| 03_5744 | 83 31 5 A55 493 | Parcel Shelf Rework Jig RR2X | Ghost & Ghost Extended | Aug '21 | 현재 | Fitment instructions can be found on the retailer hub (01 15 5 A55 581). | 16 hours | false |