Tyres & Wheels
21" Ghost Winter Wheel and Tyre Set
Price on Request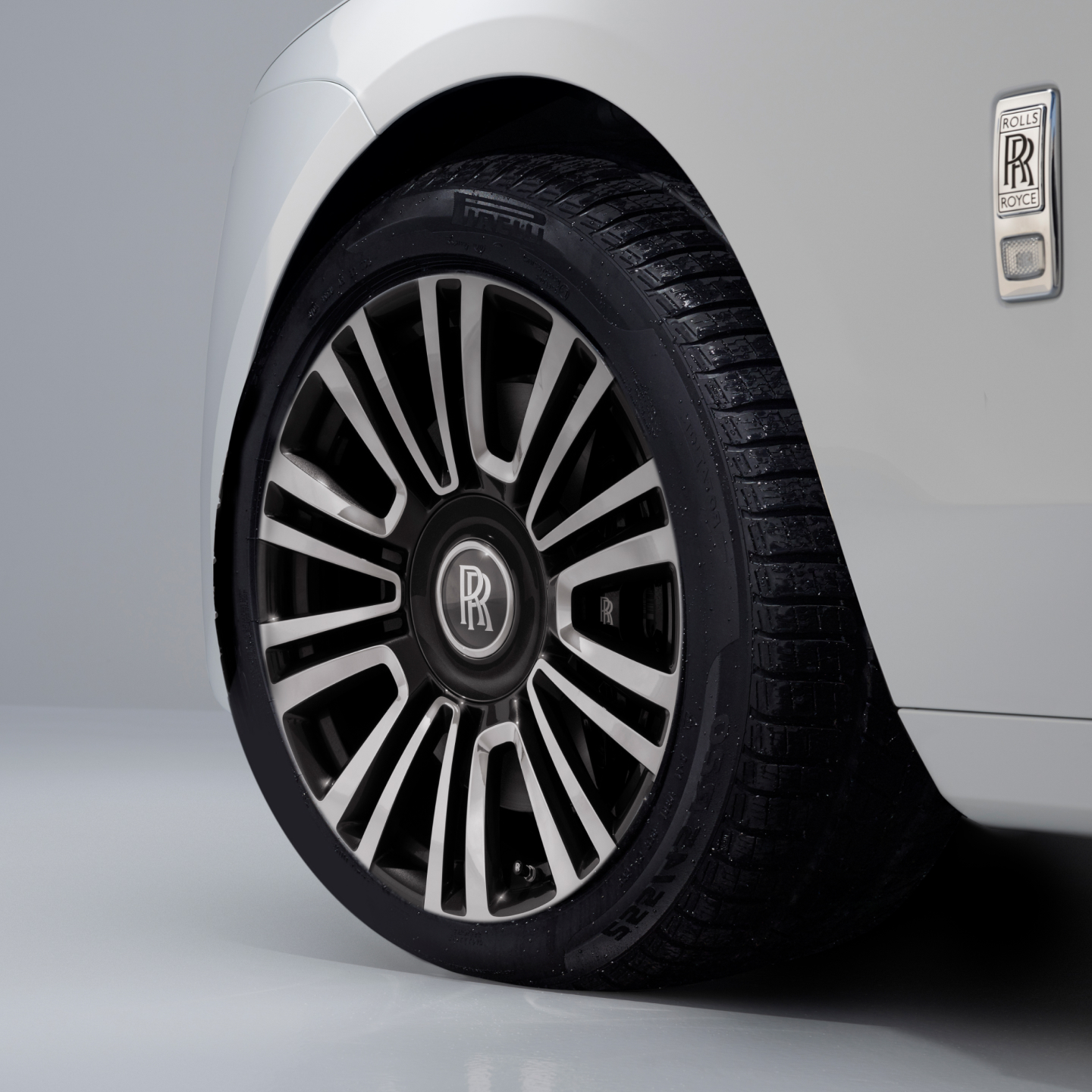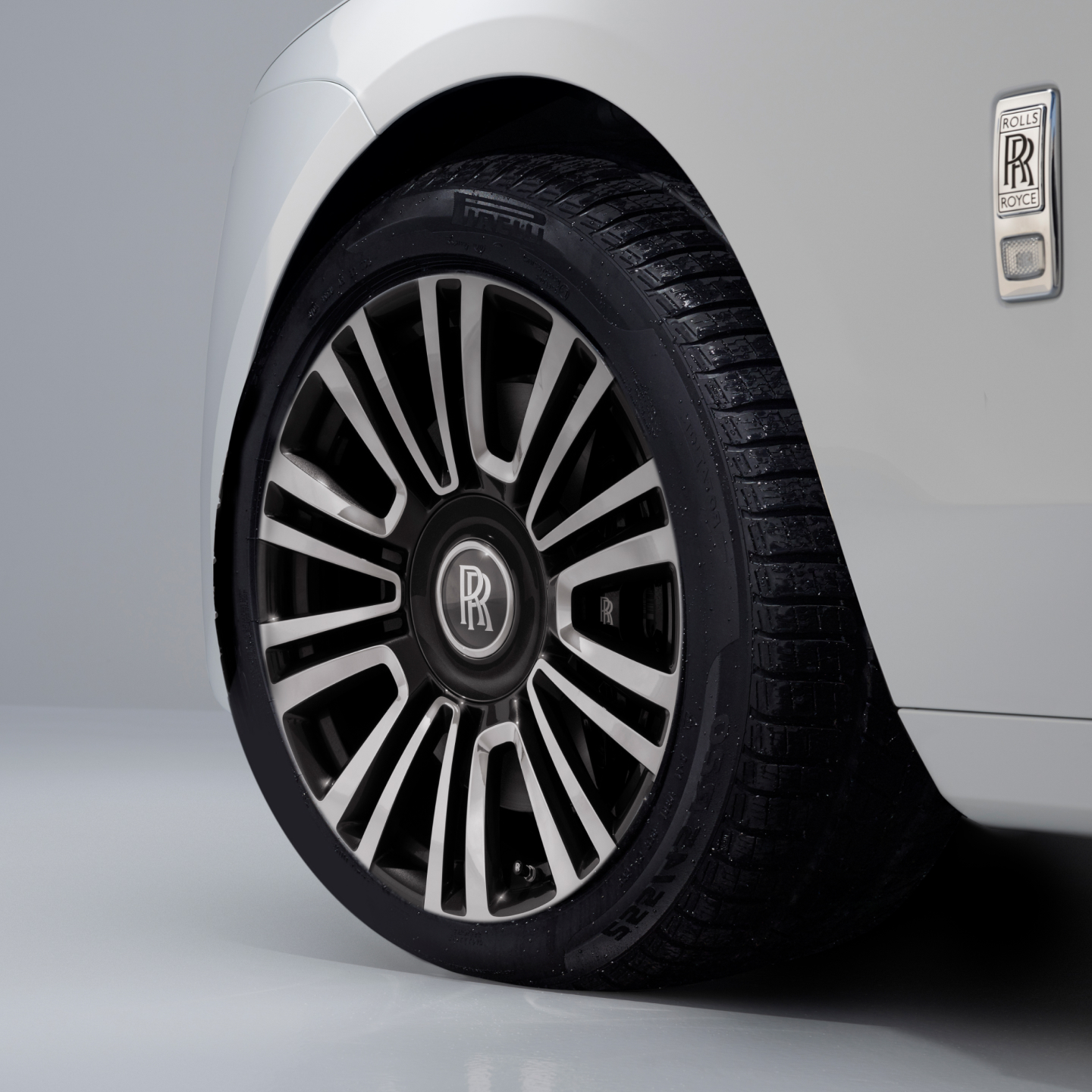 Take on even the most challenging terrains, with 21-inch winter wheels and tyres, designed narrower, with a higher sidewall for optimum performance. They offer up to 20% better road grip in temperatures below 7°C / 44°F, greater traction on ice and snow, and reduce the risk of aquaplaning on wet roads. 
TECH GUIDE
Fits new Ghost- and Ghost Extended model
Pre-assembled for convenience
Optimised compound offering a wider working temperature and up to 20% better grip to the road in conditions of under 7°C/44°F
 Tread design which provides increased levels of traction on mud, ice and fresh or melting snow
Reduced risk of aquaplaning on wet roads

Peace of mind that you are equipped to react in a difficult situation
Fully tested and approved for performance and safety by Rolls-Royce Motor Cars
Same width front and rear.
| | | | | | | | | |
| --- | --- | --- | --- | --- | --- | --- | --- | --- |
| EPC Location | Part Number | Description | Model | From | Until | Notes | Estimated Fitting Time | Made To Order |
| 03_6025 | 36 11 5 A7C 506 | Set, wheel and winter tyre, style 822, no TPMS | Ghost & Ghost Extended | Oct-22 | Current | These are held in stock and are available on a leadtime of 6 - 10 weeks | N/A | false |
| 03_6025 | 36 11 5 A7E 018 | Set, wheel and winter tyre, style 822, TPMS | Ghost & Ghost Extended | Oct-22 | Current | These are held in stock and are available on a leadtime of 6 - 10 weeks | N/A | false |